Fashion trends that have changed from past to present also show their effect on wedding dress models and colours. So, what is the factor that a bride-to-be should pay attention to when deciding on the colour of her wedding dress?
If you are undecided about whether to choose a cream wedding dress or a white wedding dress, our advice to you will be to choose the colour and model that will be most compatible with your skin colour.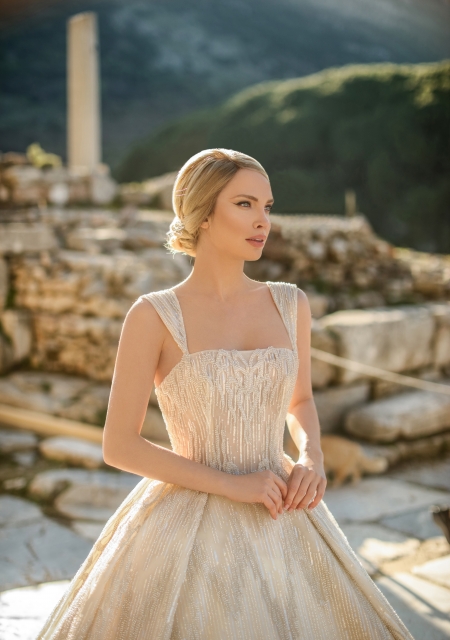 Cream-coloured wedding dresses that capture a different innocence in white skin will create a different charm in a bronze-skinned bride. The cream colour lace and tulle, which suits the collar and back decollete wedding dresses, adds a different elegance to the models used together.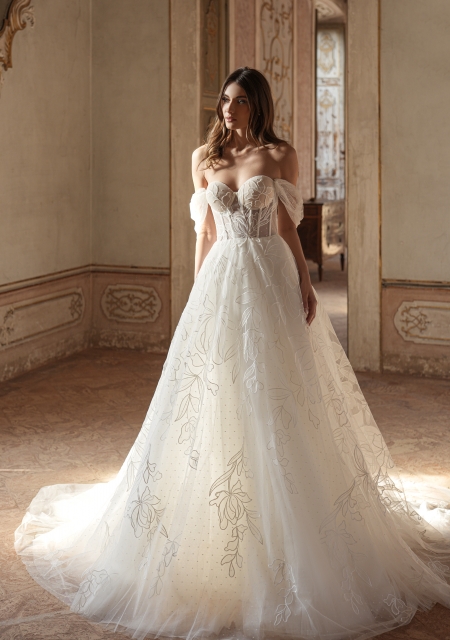 Ecru wedding dresses will suit many concepts from bohemian weddings in summer to more sophisticated salon weddings in winter.
Ecru coloured wedding dresses that integrate with vintage style retro wedding dresses, which are one of today's wedding dress trends, become more eye-catching with embroidered lace fabrics. You can combine the elegance of the past with today's modernism with a long-sleeved, retro design, lace ecru wedding dress.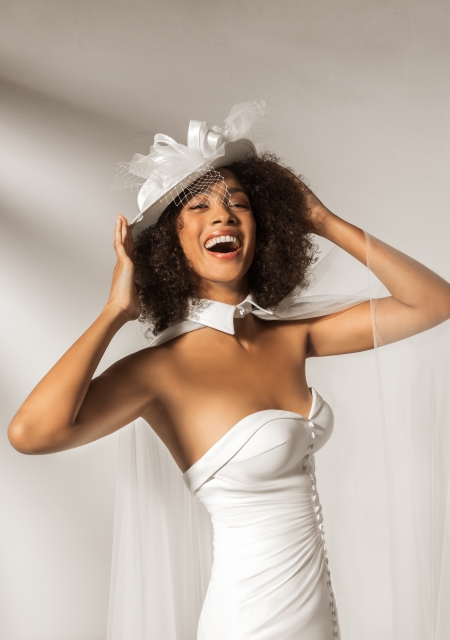 Off-white wedding dresses, which we can call a little darker than optical white, will especially suit the bride-to-be with wheat skin. Strapless or strapless wedding dresses will create a beautiful contrast with your skin, making your skin look brighter and more radiant.