The eternal seduction of an uncovered back
More and more brides are opting to turn the back into the protagonist of their wedding dress. An unexpected look that breaks with the image of the traditional bride and that often serves to give a different and seductive air to dresses closed in the front. If you want to combine sensuality and elegance in your dress, the uncovered back is a resource that always works and, in addition, favors most silhouettes.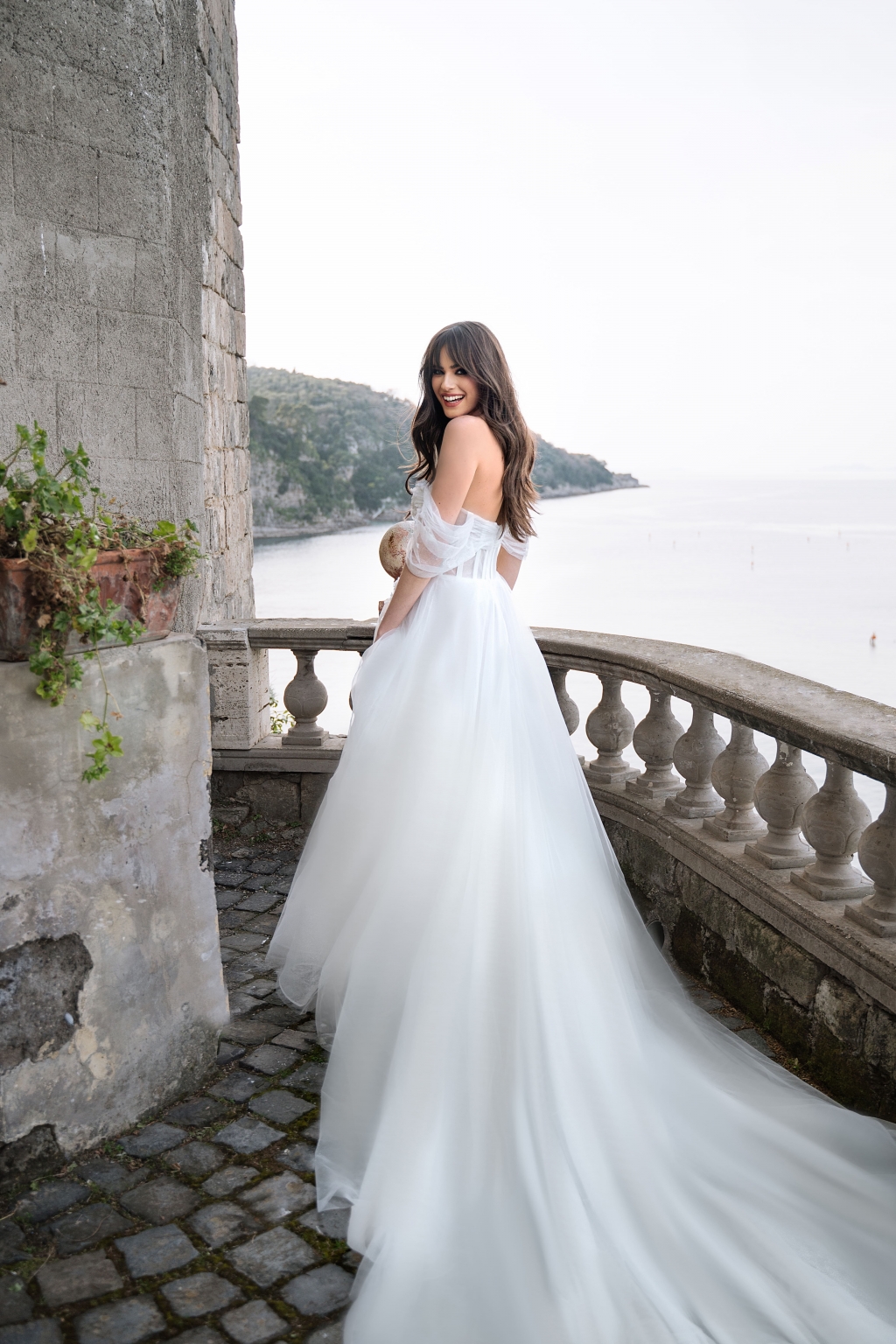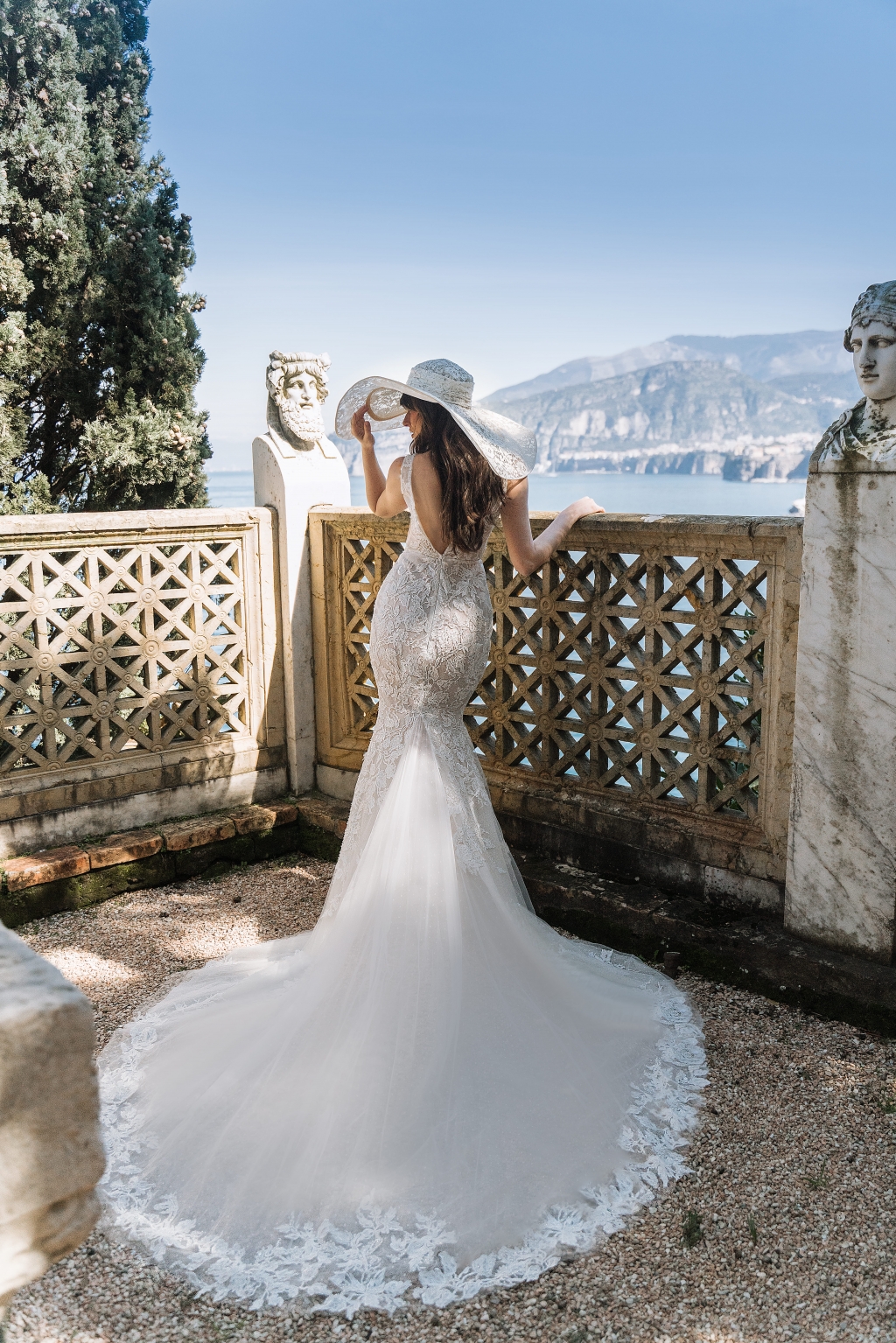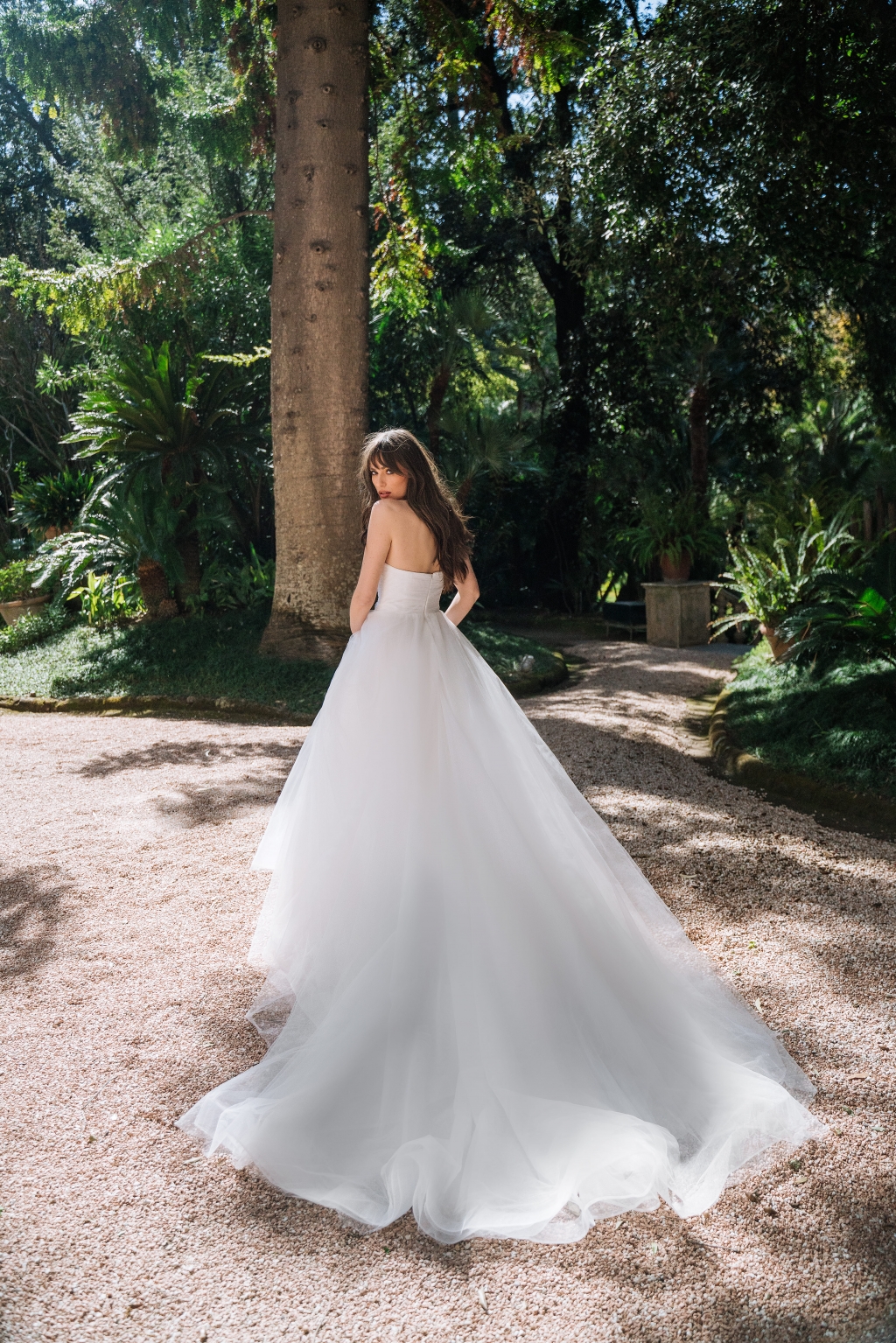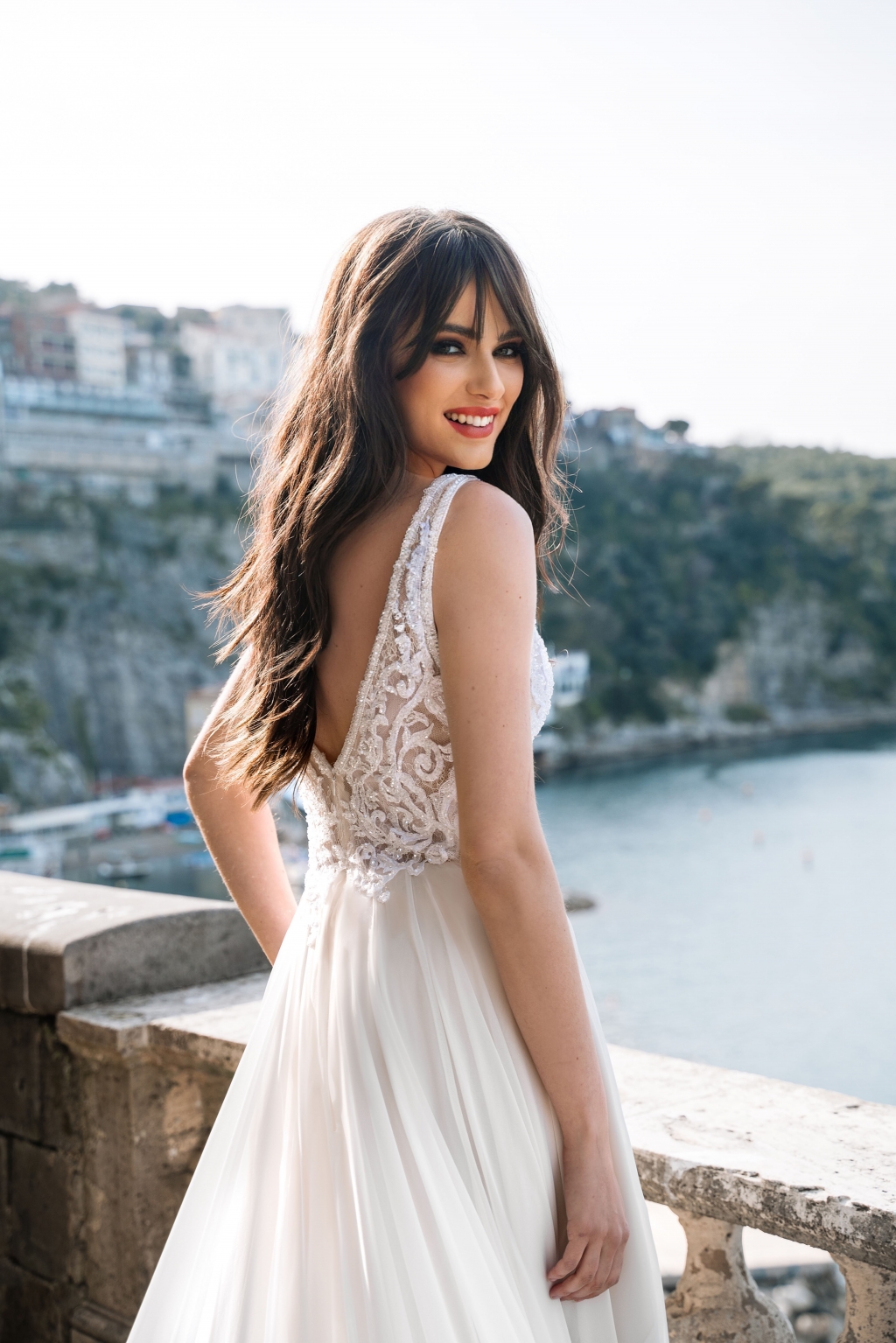 At each show, and each collection, we introduce different back-focused styles to suit what you're looking for. From a sexy shift dress with a bare back covered only by beaded straps to a romantic lace backless gown, explore our selection and discover the many versions of a trend that's here to stay.
Today's bride is freer and more determined than ever. Therefore, she needs wedding dresses that express her individuality and the times in which she lives. And it seems that open-back dresses are just what she needs, seeing how popular she is among the brides who make an appointment at Dovita Milano with the hope of finding the dress of their dreams. Part of her success is due to her versatility. Common among the sexiest wedding dresses, the bare back can also surprise in some of our most romantic and elegant couture designs. Always willing to reinvent ourselves, it is not strange that we combine it with lace dresseswith a classic air on the front so that you can surprise your guests and become an unforgettable bride. Another alternative for classic brides are princess dresseswith a deep V-neckline on the back, evoking the feminine and elegant style of golden Hollywood. For those of you who seek to enhance your sensuality in an original way, there are more styles with the back as the protagonist: Thin spaghetti straps that call for intimacy, deep rounded necklines that border on scandalous and strategic straps that add structure to your bridal look are just some of them. our proposals. To succeed with your dress with a bare back, you should not forget the accessories, very important to make your bridal look your own. If you choose to wear your hair up, choose one of our jeweled fascinators and your dress will shine even more.